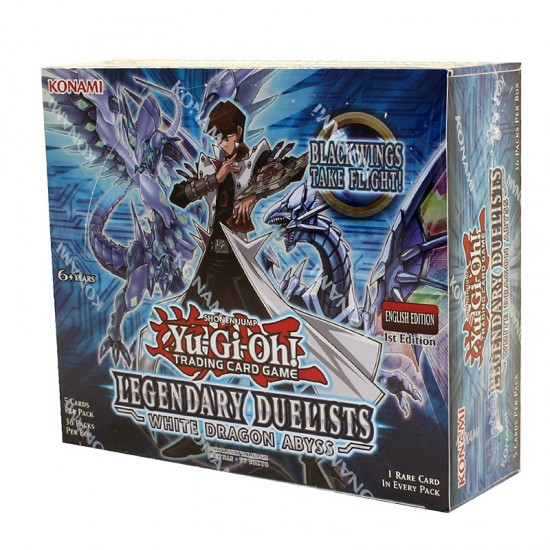 Yu-Gi-Oh Legendary Duelists: White Dragon Abyss 1st Edition Booster Box, 36/Pack
| | |
| --- | --- |
| Product Code: | YGO-LD-WHITEDRAGONABYSS-1E-BOX |
| Brand: | Konami |
| Availability: | 0 |
| Shipping: | Ships worldwide via Canada Post |
Photon Orbital
Bingo Machine, Go!!!
Blue-Eyes Chaos Dragon
Cyberload Fusion
The Ultimate Creature of Destruction
36 packs per box, 5 cards per pack
Yu-Gi-Oh Legendary Duelists: White Dragon Abyss 1st Edition Booster Box, 36/Pack

Legendary Duelists: White Dragon Abyss spans the 5 previous iterations of the Yu-Gi-Oh! manga and animated series starting with the original, then moving through GX, 5D's, ZEXAL, and ARC-V! Focusing primarily on famous rivals like Seto Kaiba and Zane Truesdale, this booster continues to power-up popular strategies based around famous monsters like Blue-Eyes White Dragon and Cyber Dragon!

Look for great cards like:
Photon Orbital
Bingo Machine, Go!!!
Blue-Eyes Chaos Dragon
Cyberload Fusion
The Ultimate Creature of Destruction

Set Name: Legendary Duelists: White Dragon Abyss
Number of Cards: 56
Configuration: 36 packs per box, 5 cards per pack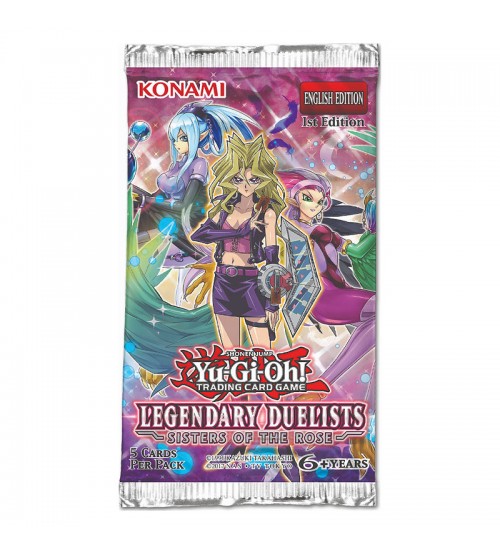 Crackerjack Stadium will be opening for in-store retail beginning Sep 1st! Retail hours will be Mon-Sat 12-5. Currently we will only be allowing 4 customers in the store at one time. We will be implementing a strict cleaning protocol and will be complying with all Ontario Health & Safety Guidelines. In-store items for sale will include all Sealed Product and supplies only. All singles by preorder only.