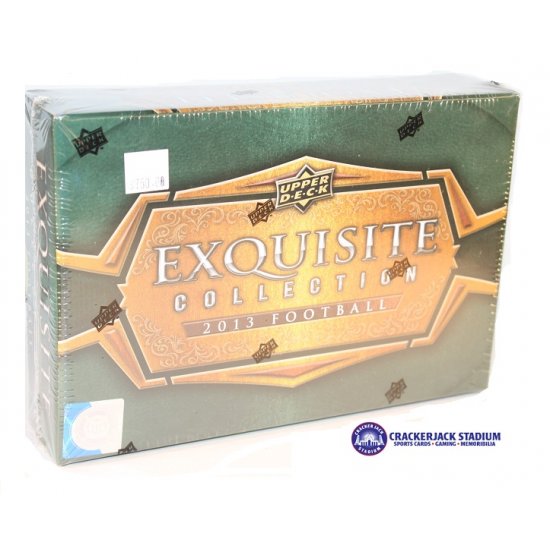 2013 Upper Deck Exquisite Collection Football Hobby Box
| | |
| --- | --- |
| Product Code: | UPD2013EXQ1842 |
| Availability: | 0 |
| Shipping: | Ships worldwide via Canada Post |
2013 Upper Deck Exquisite Collection Football Hobby Box
The 2013 Upper Deck Exquisite football hobby box offers the collector an amazing opportunity at some of the worlds finest football cards. This incredible box comes with one pack inserted inside, with each pack containing six cards.
Every exquisite collection hobby box contains five autographs! Lookout for 2013-14 rookie autographs, exquisite masterpiece cards, and exquisite dimensions. Each pack is assured to be of great value for all collectors!
Also, look for part of the following popular 2011 NFL draft picks: Johnny Manziel, Sammy Watkins, Mike Evans and more!
Card Box Specifications:
| | |
| --- | --- |
| # of Packs | 1 |
| Cards per Pack | 6 |
| Features | 5 autographs per pack |