Football Cards
You're taking it in for the touchdown with Crackerjack Stadium's selection of football cards! Crack open and collect all the hottest boxes, cases, sets, single cards and packs from the top producing football card companies like Topps, Donruss, Upper Deck, and more. Receiving new releases for football hobby boxes, singles, and memoribilia almost every day. We've got great classic rare, vintage football card singles, rookies, and set fillers.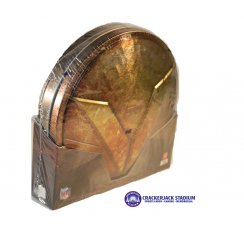 2012 Topps Valor Football Hobby Box This is one of the most anticipated football h.....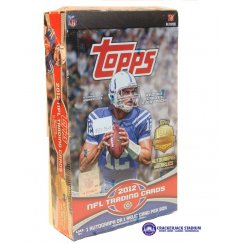 2012 Topps Football Hobby Box Topps 2012 trading cards feature the return of the Topps .....
Showing 1 to 6 of 6 (1 Pages)
Effective December 26th, Crackerjack Stadium is offering curbside pick-up only. Please call us at 289-820-5453 to order or shop online. Face coverings are required for pick-up. Retail hours are Mon-Sat 12-5pm EST. Thank you for your support and please stay safe.