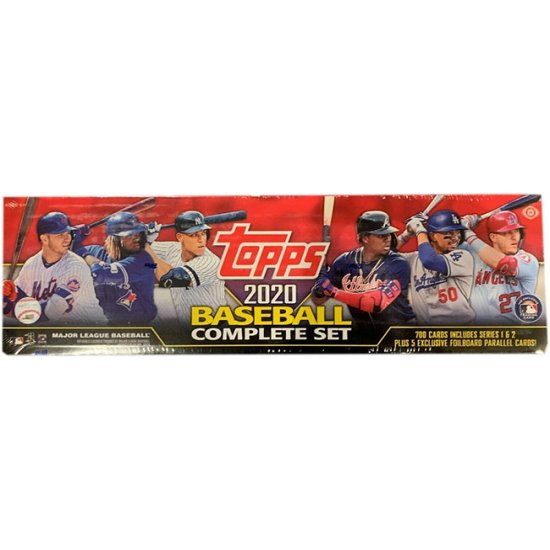 2020 Topps Series 1 & 2 Baseball Complete Factory Set (700 Cards)
| | |
| --- | --- |
| Product Code: | 2020TOPPSSERIES1&2COMPLETEFACTORY |
| Brand: | Topps |
| Availability: | 0 |
| Shipping: | Ships worldwide via Canada Post |
700 cards.
5 Foilboard Parallels (/229)
2020 Topps Series 1 & 2 Baseball Complete Factory Set (700 Cards)

2020 Topps Baseball factory sets keep things simple. You want a basic set of 2020 Topps Series 1 and Series 2? This is where you'll find them. No ripping packs, piles of extras and stacks of inserts you may or may not actually want.
The bulk of each 2020 Topps Baseball factory set is the 700 cards that make up the main flagship set. This includes all the veterans, rookies and subsets.
Keeping with tradition, hobby sets come with a pack of five additional Foilboard parallels. These cover the entire base set and are exclusive to these particular sets.

700 cards.
5 Foilboard Parallels (/229)
Series 1 – #1-350
Series 2 – #351-700