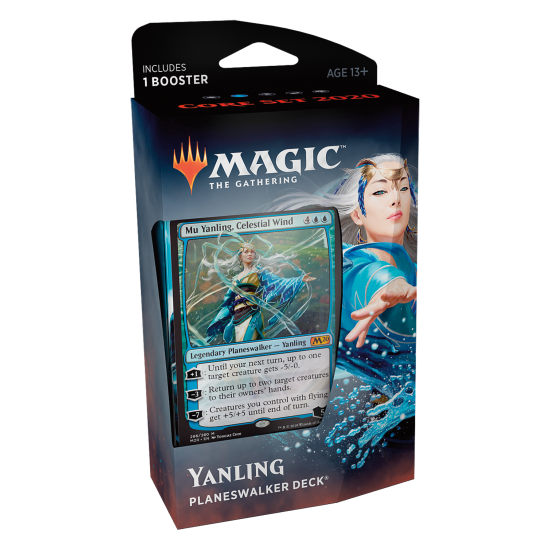 Magic: The Gathering 2020 Core Set Planeswalker Deck - Yanling
Product Code:
MTG-M20-PLANESWALKER-YANLING
Brand:
Wizards of the Coast
Availability:
0
Shipping:
Ships

within Canada only

via Canada Post
1 Ready-to-play 60-card deck featuring a foil Planeswalker card
1 Core Set 2020 booster pack
1 Strategy insert
1 Magic reference guide
1 MTG Arena code card*
*Availability varies by region.
Magic: The Gathering 2020 Core Set Planeswalker Deck - Yanling

Core Set 2020 brings resonant characters, core Magic gameplay, and a few new twists along the way.
Planeswalker Decks familiarize players who are interested in Magic with basic strategy as well as the setting, characters, and themes of the latest set. Each deck comes with a premium foil Planeswalker card that is likely to appeal to both newer and veteran players.

Contents:
1 Ready-to-play 60-card deck featuring a foil Planeswalker card
1 Core Set 2020 booster pack
1 Strategy insert
1 Magic reference guide
1 MTG Arena code card*
*Availability varies by region.
Set Name: Core Set 2020
Number of Cards: 280