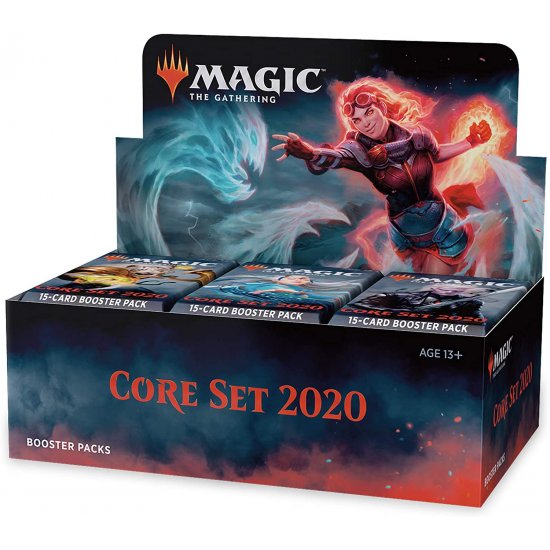 Magic: The Gathering 2020 Core Set Booster Box, 36/Pack
Product Code:
MTG-M20-BOX
Brand:
Wizards of the Coast
Availability:
6
Shipping:
Ships

within Canada only

via Canada Post
Chandra, Awakened Inferno
Ajani, Strength of the Pride
Leyline of the Void
Sorin, Imperious Bloodlord
Yarok, the Desecrated
36 packs per box, 15 cards per pack
Magic: The Gathering 2020 Core Set Booster Box, 36/Pack

Core Set 2020 brings resonant characters, core Magic gameplay, and a few new twists along the way.

Look for these great cards:
Chandra, Awakened Inferno
Ajani, Strength of the Pride
Leyline of the Void
Sorin, Imperious Bloodlord
Yarok, the Desecrated

Set Name: Core Set 2020
Number of Cards: 280
Configuration: 36 packs per box, 15 cards per pack
Crackerjack Stadium will be opening for in-store retail beginning Sep 1st! Retail hours will be Mon-Sat 12-5. Currently we will only be allowing 4 customers in the store at one time. We will be implementing a strict cleaning protocol and will be complying with all Ontario Health & Safety Guidelines. In-store items for sale will include all Sealed Product and supplies only. All singles by preorder only.