Listen in March 25, 2019 at 7:00pm EST to discover how Brad Noyes of Crackerjack Stadium got his big start in the hockey card industry.
Dave and Brad talk about the impact and retail dealer support Upper Deck has on the hockey card industry, the rising trend of box breaking groups, and how the collectable card world has changed for the better. Brad shares which cards are always on his BUY list, the best way to enjoy the hobby, and the top cards and sets to collect.
Listen to the podcast from March 25, 2019:
---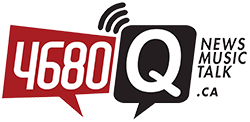 4680 Q - An Innovative Broadcast Platform
In celebration of arts, heritage and culture interactive using live interviews, podcasts, streaming to build capacity within every medium of Niagara's growing talent.

4680 Q.ca is physically located at 4680 Queen Street in the heart of Niagara Falls and offers a frequency to celebrate, promote and mentor our diverse culmination of artists including but not limited to historians, singers, songwriters, authors, painters, sculptors, musicians and bands, script writers, dance, public speakers, comedians, food, health, simulcast components with museum and library and opinion leaders.