Flesh and Blood Cards
Flesh and Blood TCG Cards, Booster Boxes & Packs by Legend Story Studios. Buy the latest Flesh and Blood card sets, and more!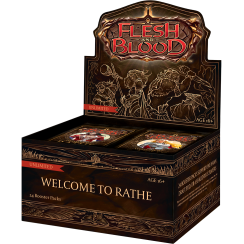 Flesh and Blood: Welcome to Rathe Unlimited Booster Case, 4/Pack After centuries of uneas.....
Showing 1 to 9 of 9 (1 Pages)
Effective December 26th, Crackerjack Stadium is offering curbside pick-up only. Please call us at 289-820-5453 to order or shop online. Face coverings are required for pick-up. Retail hours are Mon-Sat 12-5pm EST. Thank you for your support and please stay safe.